---
Joy summer tour for Qushan Island
---
In order to enrich staffs' culture life and relieve work stress, and strengthen the cohesion of the team, the company organized all staffs and their families to Qushan Island for two days' tour.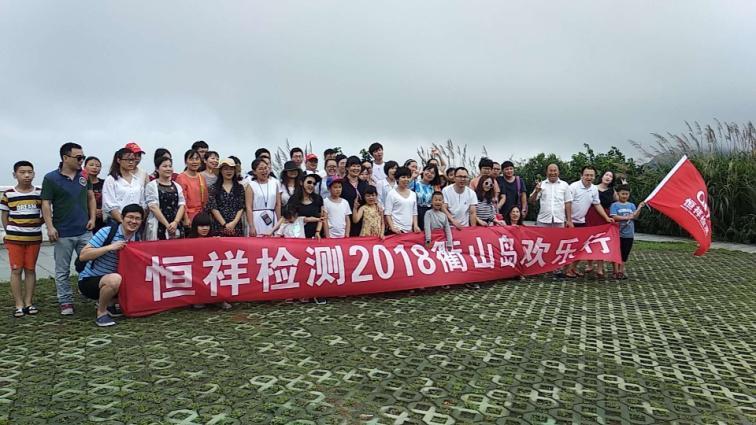 At 6 am of the first day, the sun was shining; the wicker swayed, with the morning sun and the soft breeze, the travel bus full of staffs started from the company's gate. On the way, we went through the cave and mountains, crossed the bridge, as well as the sea by boat, saw picturesque landscape. At 10'o clock, we arrived at the destination-Qushan Island of Zhoushan. Took a break at noon, we went to the windmill observation platform, which has the largest wind power equipment in Zhejiang. Several beaches are connected, the ebb and flow of the tide nearly, while, in the distance, blue sky with white clouds, the sail shadows, the small islands of various shapes are scattered.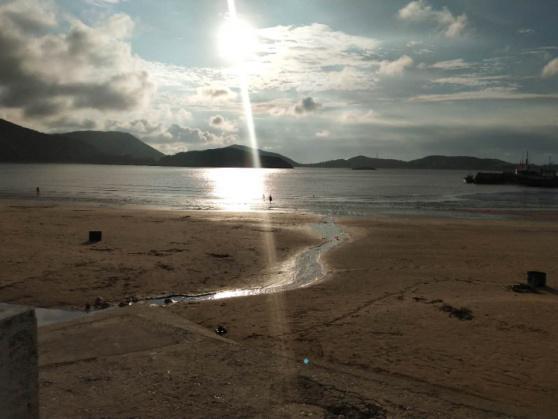 In the afternoon, we went the most famous beach of island, named Shalong. Next to the beach, there is a large group of reefs at the time of the ebb which are dotted with various snails, shellfish, small crabs and hermit crabs. We can run around beach and the waves. Then, we visited Liangzhi fishing village that with the characteristics of East China Sea, beaches, fishermen painting, suspension bridge, seaward plank walk, all is a special flavor.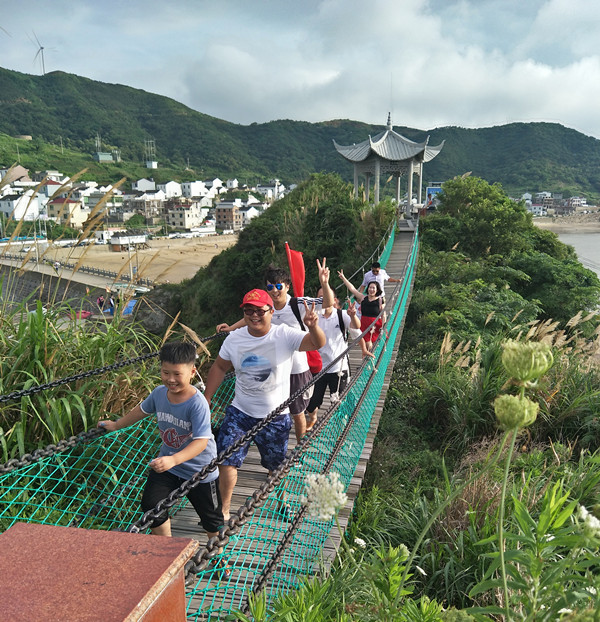 Next morning, we set off for the second Bulguksa among Seas and Skies-Mount Guanyin, the roads are full of villages, fields, reservoirs and abandoned military camps. The whole temp of Mount Guanyin divided into upper, middle and lower parts, built in Qianlong Dynasty, which is convincing for several hundred years. It's the greatest scenery of the island, with a height of 314 meters above the sea level, which is the highest peak of Daishan county. It is said that Guanyin stopped on this mountain for 3 years before arrived in Mount Putuo. Walked up the steps, came to the highest peak of the island-Yufou Tower, like wonderland. We also visited salt field, the quality of salt is fresh white. We also went to the wonderful wizard of OZ where gathered many famous people in Internet. The Boston ivy have been covered semi-ruined village to form a beauty of desolation.
After the seafood lunch, we finished the two-day joy tour with a sense of reluctance, and resumed our busy and fulfilling work.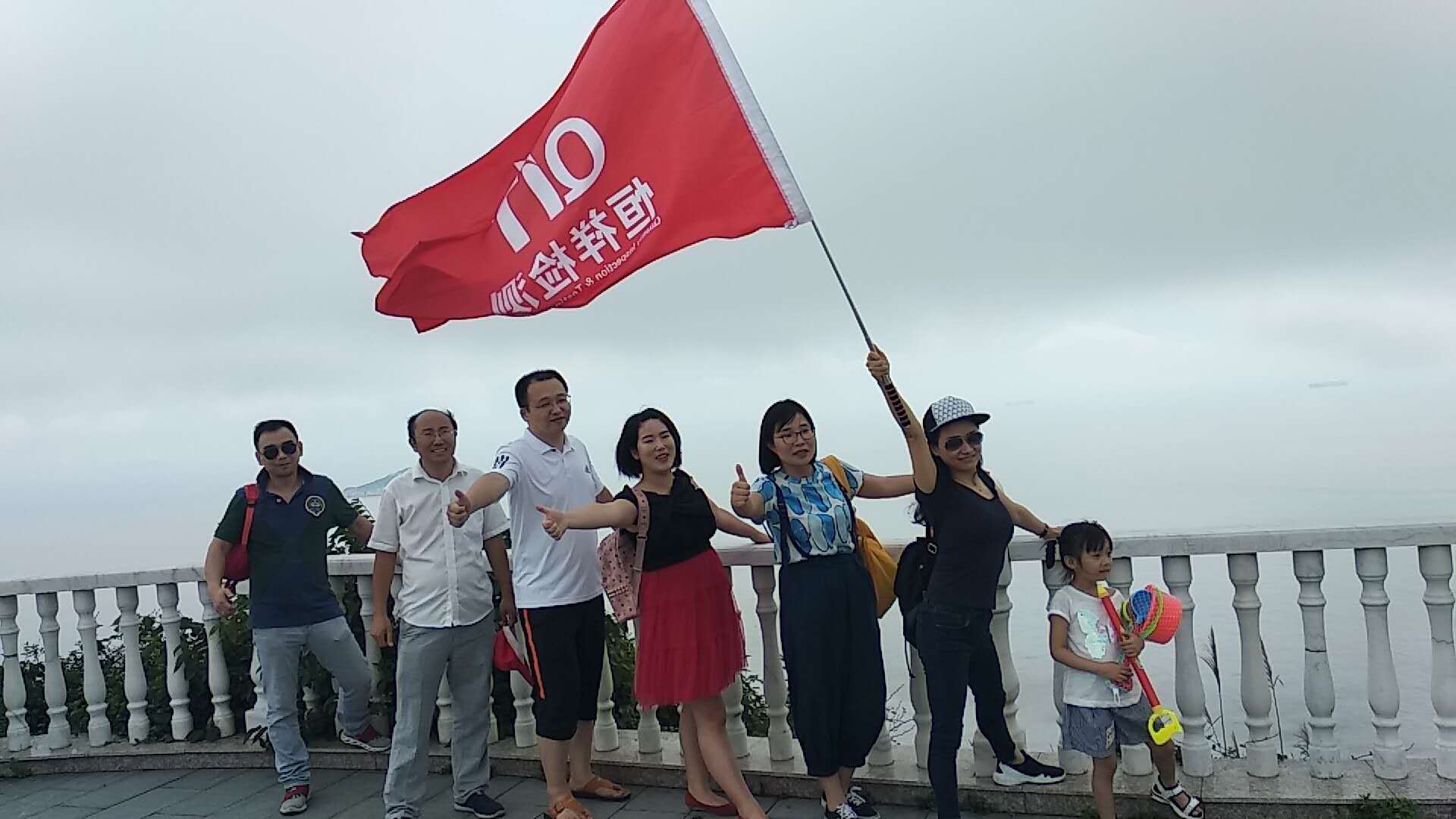 Through the summer tour this time, everyone not only enjoyed the beautiful scenery, relax the body and mind, relieve the pressure, but also provided a communication chance. We believe that we will work with more passion later and contribute to the company's development.
We set sail in this beautiful summer. We are pride for we are young, we are pride for we are a team, and we are pride for we are the member of QIT Testing.