---
The leaders of Keqiao Bureau of Commerce to QIT Testing for a visit and guidance
---
On the morning of March 7, the leaders of Keqiao Bureau of Commerce to QIT Testing in order to know more about QIT. They had in-depth communication and exchange with executives of OIT, including the deputy general manager, named Liu Xiaojun. Liu introduced the development process and overview of QIT, as well as the development direction and planning. The leaders expressed their willingness to keep close communication with QIT for a long time, and provide support for its external development.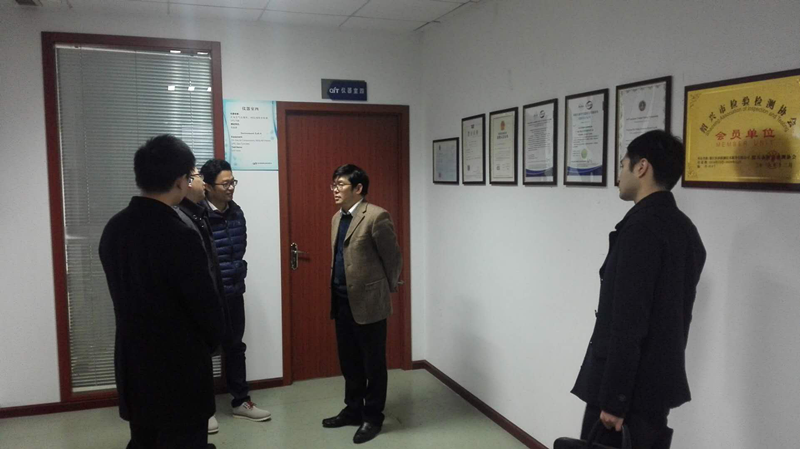 In the meeting room, deputy director general of the bureau, Wang said that as government personnel shall have service awareness for enterprises. OIT Testing was the enterprise first visited this year in order to know more and better. As the only two of the technical service export enterprise, government also hoped that more people can know about QIT Testing so as to provide help and suggestions better.
Referred to the sustainable development of QIT, Liu Xiaojun introduced that the company not only base on the mature market of Hangzhou and Shaoxing , but strengthen the development of Shanghai, Ningbo, and others. Foreign market will be also the focus this year. Wang was interested it and put forward that the company should develop externally rather than internal development all time, good wine needs no bush, so that the company need to be fast, the scale is too low compare with technical ability. He said the development of enterprise needs innovation, he agreed with the business planning of QIT, the Keqiao Bureau of Commerce is willing to do best to provide help and support.
The leaders also visited laboratory with great interest to get a closer look at the advanced equipments and technical ability, also came up with a series of policies.