---
The accompany with QIT for its growth all the way/ The 12th anniversary celebration held successfully
---
On January 26, the 12th anniversary celebration of QIT was held in Shaoxing Tianma Hotel. The general manager Fan Jianmei, the deputy general manager Liu Xiaojun, and all staffs of QIT gathered; the team of national thousand plan, experts in the industry, well-known brands, shaoxing market supervision and administration bureau, etc., more than 100 people participated in this ceremony. We gathered to look back the 12-year history of QIT Testing, and look forward to the future of next 12 year.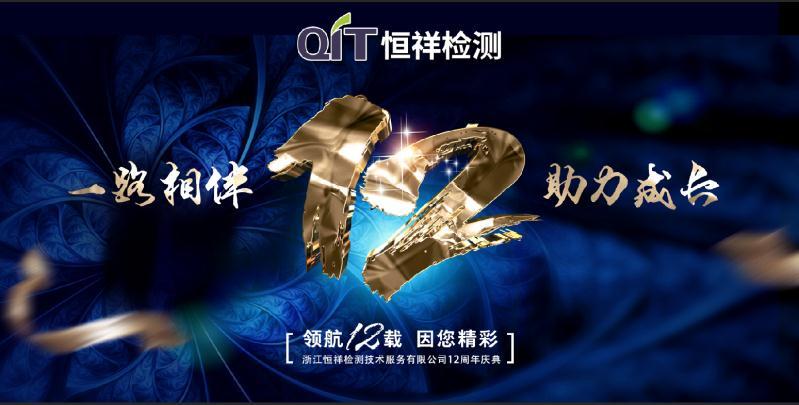 Fan, the general manager of QIT, expressed cordial greetings and warm welcome to all guests, reviewed the development of QIT in the past 12 years, and shared her own business philosophy. The data of 50,0000 reports, 60,000 users in 12 years proved the company's honest and profession. Fan also pointed out that, whatever the industry environment is, QIT testing will adhere to the bottom line of value, professional, concentrate on work, quality, the better service, to create a cohesive wisdom, happiness of the company, so that the happiness of employees, customers touched, society respected.
In order to commend the advanced, a total of 7 awards were set up, including achievement, new prominent, progress, elite management, outstanding staff and team award. The awards not only commend the staff of loyalty, dedication and selfless dedication, but also set up the benchmark of progress and innovation; not only conveys the work attitude of truth-seeking and pragmatic, but stimulate the work enthusiasm of all staff.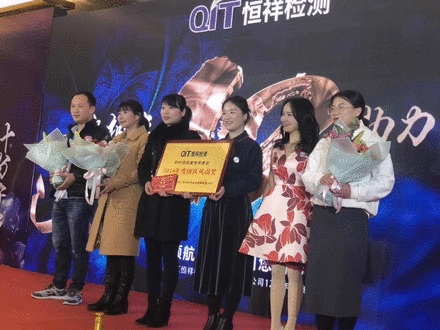 A magnificent dance of drum as the opening to the ceremony, expressed the 12-year wonderful history of QIT; meanwhile, the performances meticulously prepared by each department also won rounds of applause.