---
The opening conference was held successfully of New Year
---
On the afternoon of February 13, an inspiring mobilization conference was held successfully of New Year in the meeting room on the 16th floor of QIT Testing. Fan Jianmei, the general manager of QIT, DR.Li Hongwen of national thousand talents plan, the manager and all staffs of QIT attended in this conference. The general manager, Fan Jianmei made a speech of the work direction and target plan of 2019; Dr. Li shared the experience of job-hunting overseas and feeling at that time. The conference ended in a warm atmosphere.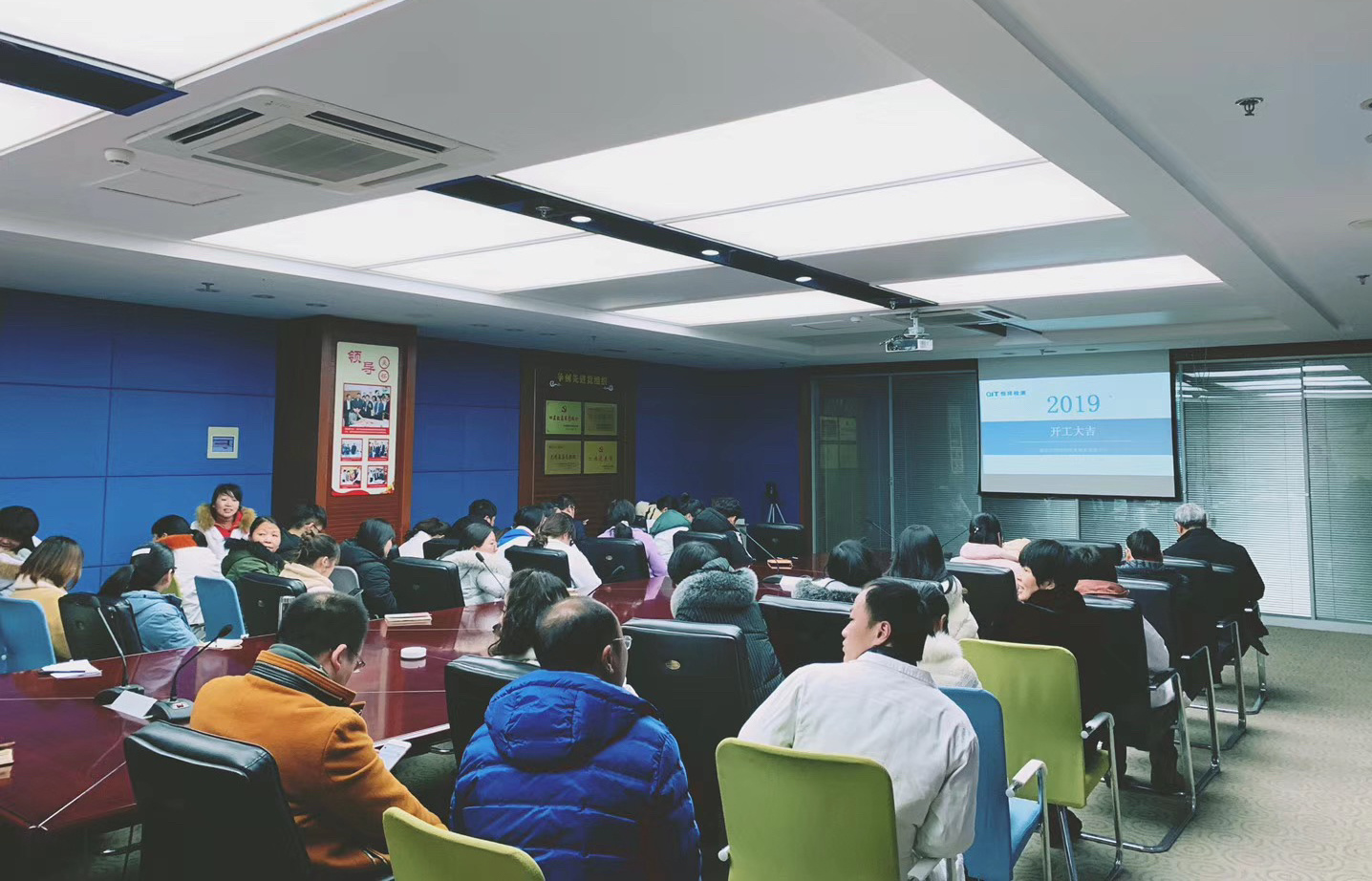 At the beginning of New Year, the general manager, Fan Jianmei proposed three major directions of 2019: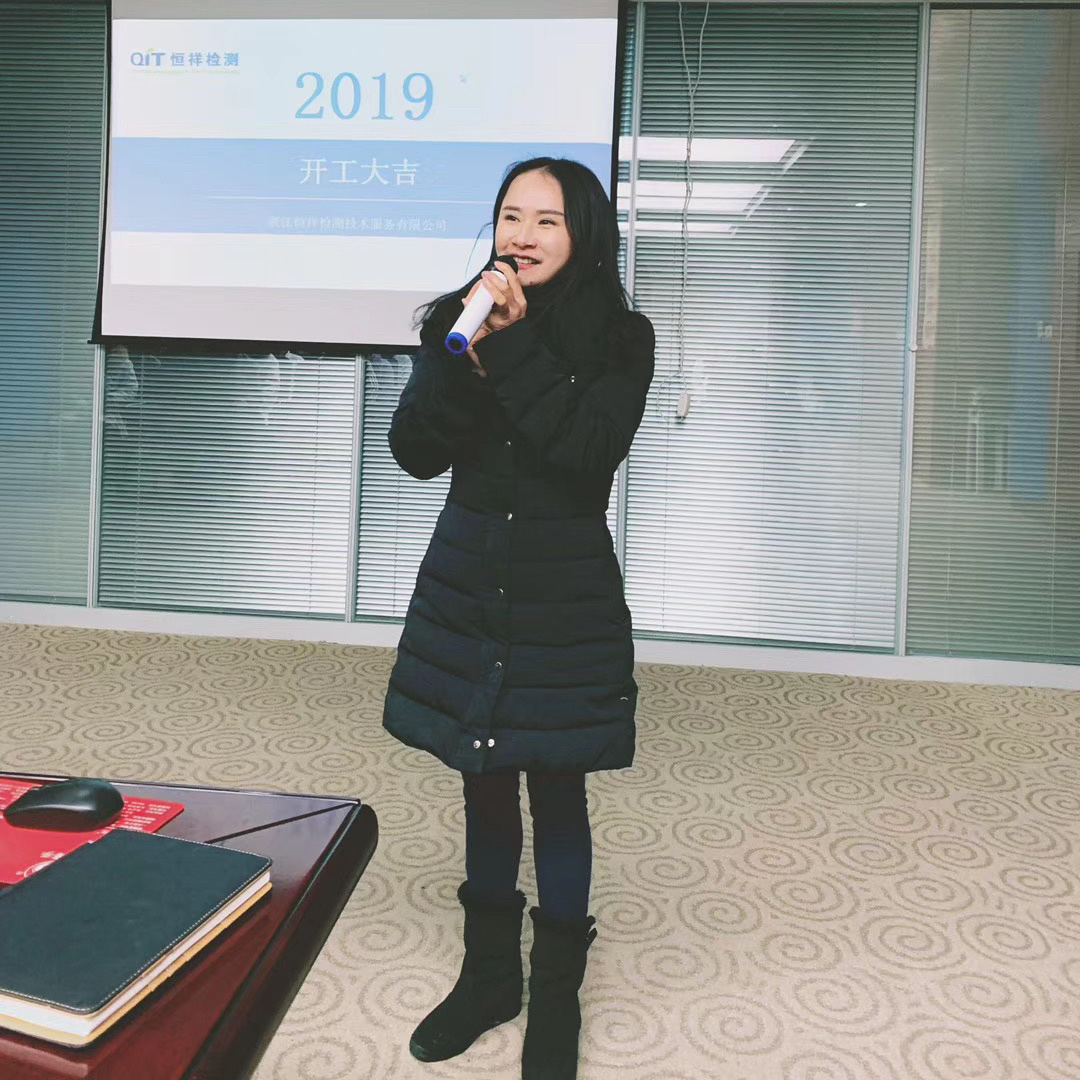 The construction of compay cultural, the company goals, values and code of conduct are not just the slogans on the wall, but the requirement of self-development. We should strive to cultivate our own professional temperament, also should create the company temperament of QIT jointly, with a sense of awe for quality, respect for customers, care for employees, and pursuit of perfection.
The target mission of company, our vision is to become the leader of privately operated textile lab in China, we should regard customers as the destiny community, service customers as the basis for the development of company, meet the needs of customers constantly, innovate continually according to the customers' need, provide the competitive products and solution. Do the management and service well with honest, sincere and refined.
The construction of company's organization: achieve the target of 2019; build a cohesive growth team, and cultivate talents by constantly improving the assessment mechanism, welfare guarantee, skills training and other multi-dimensional; improve the executive capability of the company's management and continuously improve the company's operating efficiency.
In 2019, let's work with our dream, passion, and persistence, and create a more brilliant year jointly.
The first lesson of the new year/DR.Li Hongwen of national thousand talents plan share the experience of job-hunting overseas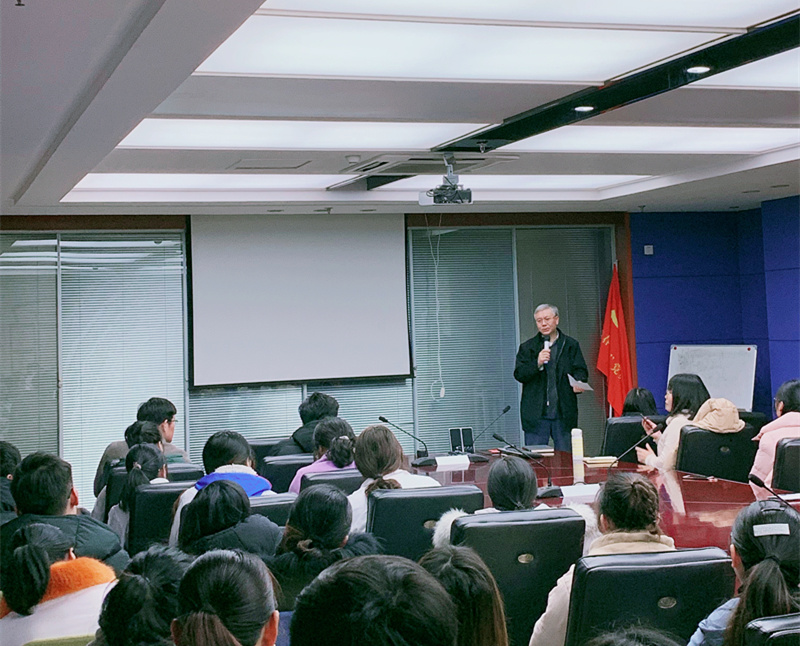 In the conference, DR.Li Hongwen of national thousand talents plan shared the experience from job-hunting overseas to develop back China, and communicate with all staffs of QIT the feelings. DR.Li put forward that we should not only do a good job as a "screw", but create the value for the company by using our subjective initiative and positive attitude; about the interpersonal relationships, we need to communicate positively, cooperate closely and make efforts jointly in the colleagues, superiors also subordinates relationships. The future and destiny of a company are bound to the staff's. Once the community of destiny is selected, work together, make efforts, define goals and create values together are needed.
February 13, the first work day of the year of the pig in QIT Testing, in this morning, Fan Jianmei, the general manager, came to each department to send New Year greetings and the red envelope. Also encourage everyone based on the position, work hard for the company's common goal in the new year.