---
Feather & down quality management seminar for domestic clothing industry was held successfully
---
On June 29, Feather & down quality management seminar for domestic clothing industry was held in Kechuang Building A. More than 80 brand entrepreneurs gathered together to share a industry salon to discuss the feather and down quality requirements.
Recent years, feather and down products is the emphasis and difficulty of clothing brand, manufacturer as well as the third party testing organization all the time. The improvement of transportation, machining technology and equipment made the quality of down feathers products improved. Meanwhile, new normal condition of quality happened, like "glue down", like the smell of feather down, flying velvet, which are the difficulties disturbed domestic clothing enterprises.
Cao Zonghua, secretary general of down garment branch of SACTC as well as the major engineer of Bosideng, discussed the quality status of the down market with the charming down theme. Cao pointed out that the warmth retention of down material is as high as 81.3%, which is much higher than 63% of cotton's. The same weight warmth retention capacity is 3 times that of man-made fiber. What kind of down can be called the good down? Filling power is the key. According to grading standard of China Feather and Down Industrial Association, the 480+ filling power is the entry level, the 560+ is better, and the 800+ is the best. He said that domestic fluffiness is in the range of 500-600 at present. If the down content is 90% written in garment label, the down takes up 90% of total weight of the feather down, and the remaining 10% is down fiber, feather fiber, feather, residue, land fowl feather, etc. Liu Xiaojun, deputy general manager of QIT, aimed at the down-proof which concerned by brand business, introduced that many factors would cause this problem. Like the sparse density of fabric, excessive sewing gap, high down fiber content.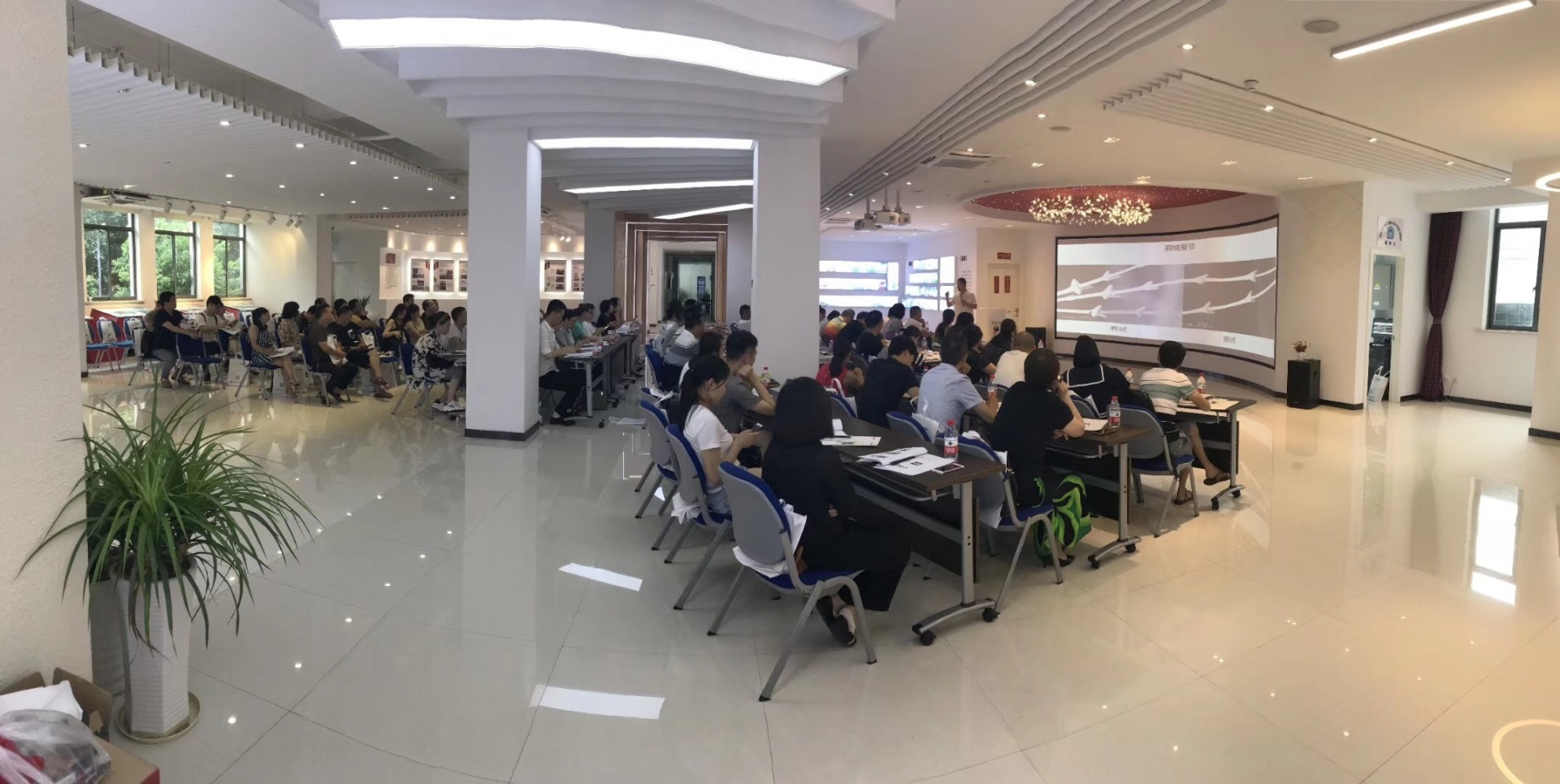 We organized this activity in order to help the industry to build a communication platform, improve the quality of feather down products for domestic garment brands, and promote the healthy development of domestic brand enterprises, according the company. We will organize training regularly in the form of personalized special trainings and regular seminars to help the company to do a good job in quality control, reduce trade risks and provide a comprehensive guarantee for the quality and safety of the company.